Posted by Jean Gordon on 27th Jun 2018
Pressing Flowers is something that is always fun, when I was a kid, I remember flowers tucked into a family bible (it was big and heavy) kept for sentimental reasons, a funeral, or a wedding, I actually pressed a rose from my recent wedding in October! One of the most fun projects I remember was pressing leaves (unless your Nellie and Laura, the 80's friends will get it) or let's just say, don't pick up the poison ivy!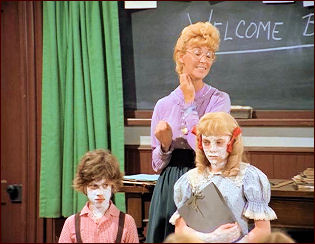 I like to use Kraft paper to make a display in a frame, but a color background works, using scrapbook, wallpaper or fabric would work too, it's just your choice!
What you'll need:
–Heavy books! A bunch of them
– Different size frames
– Several leaves, flat works best
– Rubber cement
– Decorative paper, Kraft paper or wallpaper
1. Locate and clip a few different varieties of leaves, ferns work great. These can be from your garden or something found growing in between the sidewalk cracks, it really doesn't matter, as long as you like it!
2. When you've clipped your leaf, hold it up against the background of your frame and trim the bottoms, stripping some of the leaves to fit if necessary. You can also decide on the basic layout, to the right or left? Up and down? At An Angle?
3. Each frond will need to be pressed dry for a week inside the pages of a heavy phone book or encyclopedia. Warning- this process will leave your pages bumpy, so it's best to use a book you don't mind getting a little messy! Phone books are hard to come by! Once your leaves are in between a page of their own, place several heavy books on top of them and leave alone for a week. Once a week is over, dab a little rubber cement on the back of the leaf and attach to Kraft paper and frame away!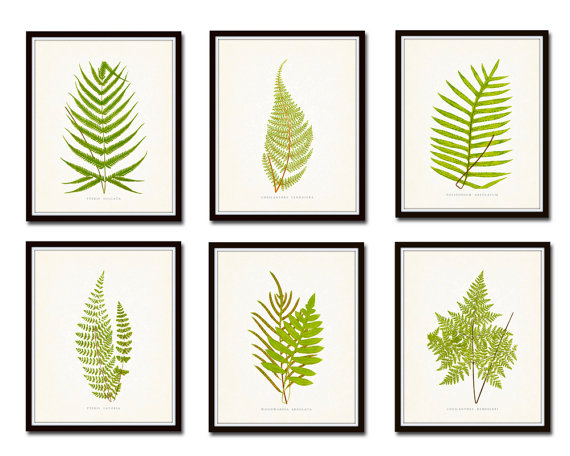 Nurture your inner botanist by collecting bits of plants here and there and starting a wall of specimens! You can also add info like a Latin name of leaf, common name, date of collection and location!